Use Reverb Record for asynchronous voice chat and replace phone calls and meetings. Simply click record and send voice to team members, colleagues, mentors, students, and anybody else. Recipients can listen and respond at their own pace so that they don't have to interrupt workflow.
There's no scheduling as with calls or meetings, and no misinterpretation as possible with written messages.
Voice links preview and embed, and can be sent out to a variety of places:
Work messengers

Slack
Microsoft Teams
Skype for Business

Email
Online classroom portals
Messengers

Whatsapp
Telegram
Signal
iMessage

LinkedIn
Trello
Voice is saved in the cloud so the same link can be sent anywhere.
Recipients can stay engaged with their current tasks and listen on their own time unlike with meetings, calls, video chats, and other synchronous forms of work communication.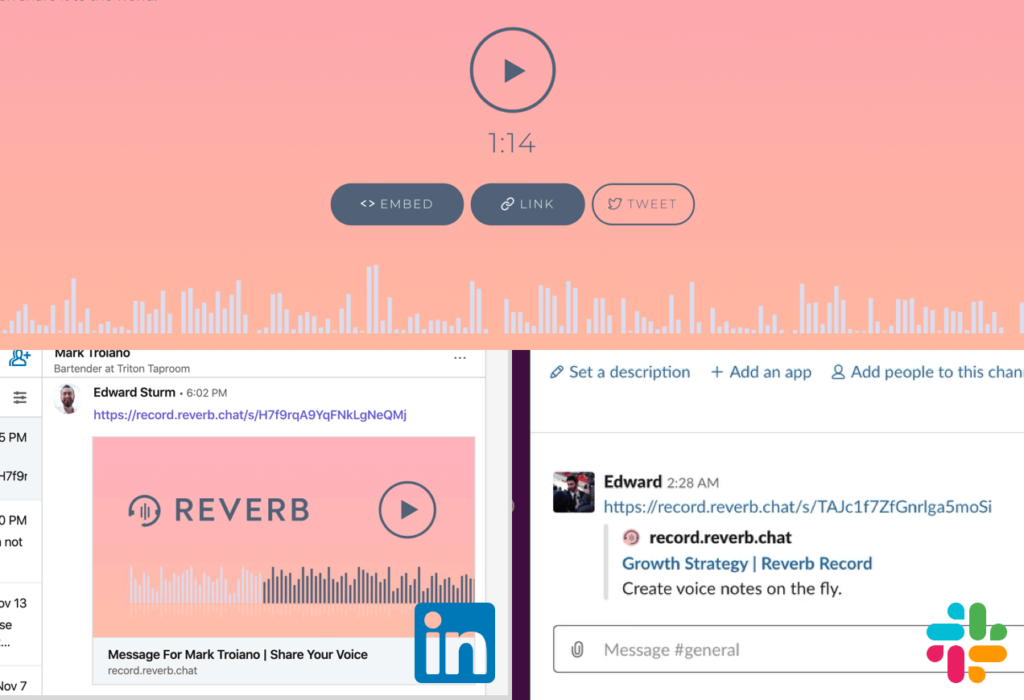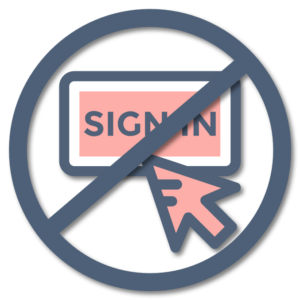 Free to use and no required registration
It's totally free to record and send voice, and there is no required registration.
Simply go to the site or access the Chrome Extension, click on the microphone, record, title, get the link, and share.
For more extensive options, such as managing recordings, deleting, and sorting, you can also create an account.
Use the Chrome Extension for even easier access
For super easy access, install the Chrome Extension, and leave voice recordings without having to leave your webpage.
Click on the microphone, and record, title, and get the share link just like you would with the website.
You can now leave voice on Trello, email, Slack for web, online classroom portals, and other work messengers, all without having to switch between tabs.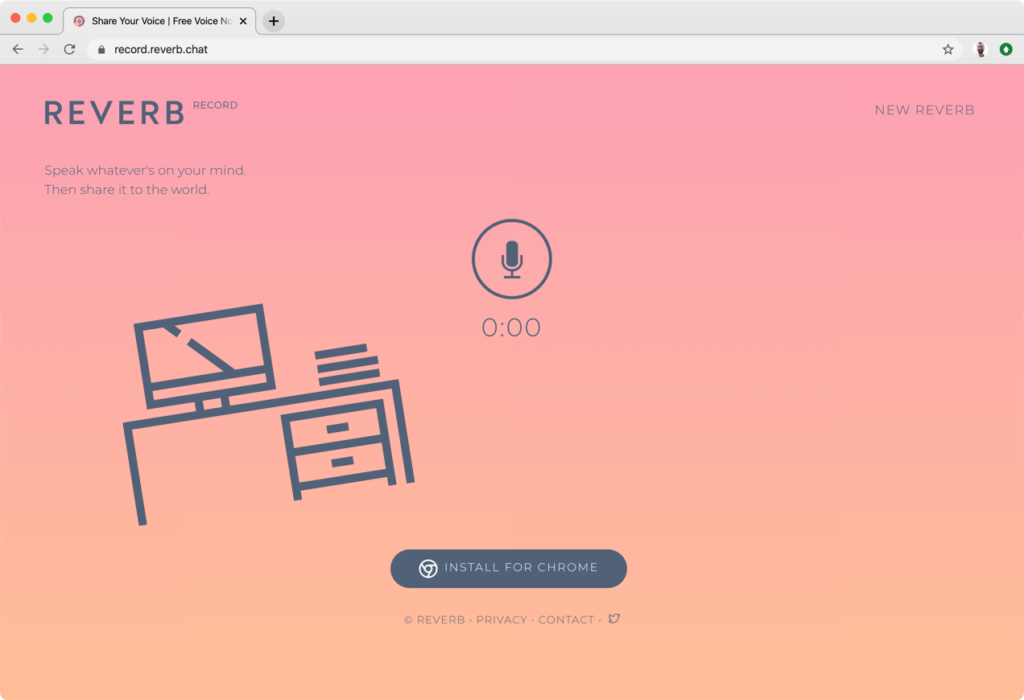 Reverb Record is made for organizations and communities, so you can chat back and forth with any type of audio. Use it for voice, or to send fun sounds around. Everything is engineered to sound crisp and crystal clear, and recordings are designed to be lightweight and load lightning quick.
Maintain personal and easy communication with colleagues all over the world.
The number one challenge for fully remote workers is communication, and the third greatest challenge is loneliness and isolation – source.
Reverb asynchronous voice chat solves these issues by encouraging teams to send personal voice messages back and forth.
Don't stop to read messages.
Voice recordings keeps people engaged without interrupting workflow.
You can also record a response on the fly to further minimize having to distance yourself from the work at hand.
Record and share easily on your phone, desktop, and tablet.
Reverb is available in every country and its simple interface makes it easy to use for any language and age.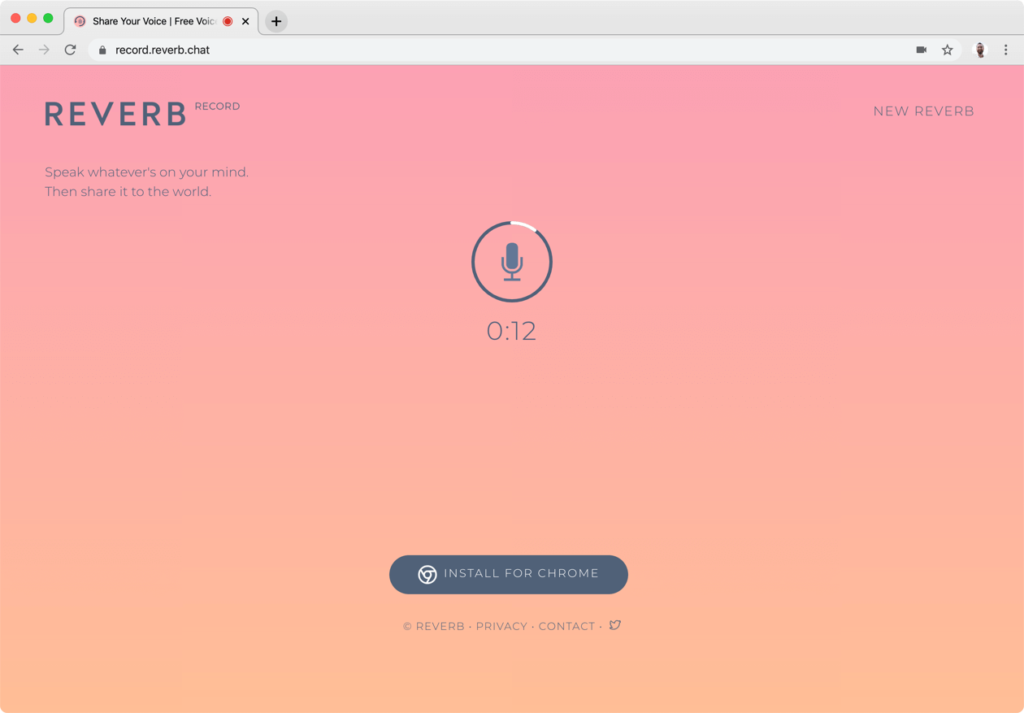 Stop typing; send reverbs