Send a Voice Message by Email
Send voice messages to email instantly and for free with Reverb Record. Simply click the microphone, say your message, get the recording link, and send!
Use with the Reverb Record website, or get the Chrome Extension to record in email drafts. Everything is totally free and there's no required registration or sign up.
Recordings stored in the cloud
Audio message recordings are stored in the cloud so there is no downloading or uploading required! Your voice lives on the share link that you get when you're finished recording.
To listen you don't have to download the recording or any special software. You can listen to a message right there in the browser.
Everything is online, and recording and playback works flawlessly over desktop, mobile, and with any operating system.
Recordings are made to be lightweight and load lightning quick.
Use voice messages to give your emails a personal touch. This can be great for:
Responding to clients
Getting back to RFPs and potential business partners
Staying in touch with family and friends
Deepening friendships with acquaintances
Giving instructions to work colleagues
Marketing and sales emails
Thanking somebody for reading an email
The possibilities of sending audio over email are endless. Audio is versatile, emotive, and authentic. It can make potential clients more likely to convert and it can deepen friendships and relationships.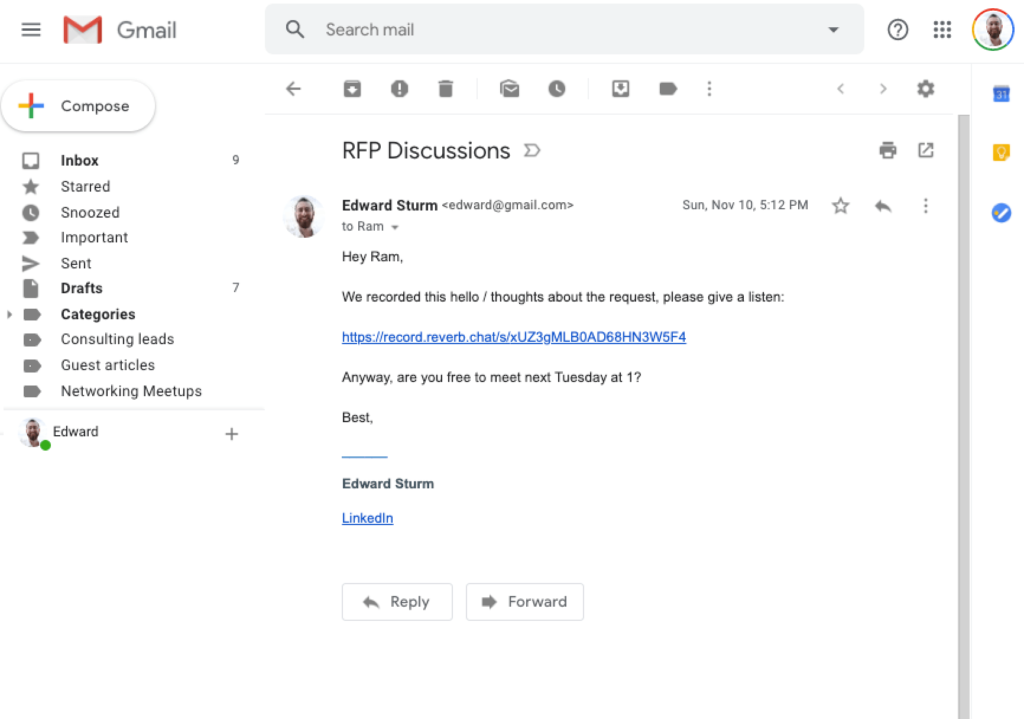 It's easy for recipients to misinterpret the context of a written email.
Voice messages add clarity and context, and can reduce miscommunication dramatically. In the workplace this is perfect for quickly giving directions over email, without seeming curt or impatient.
In relationships you may use audio to explain something delicate, in which tone is absolutely essential.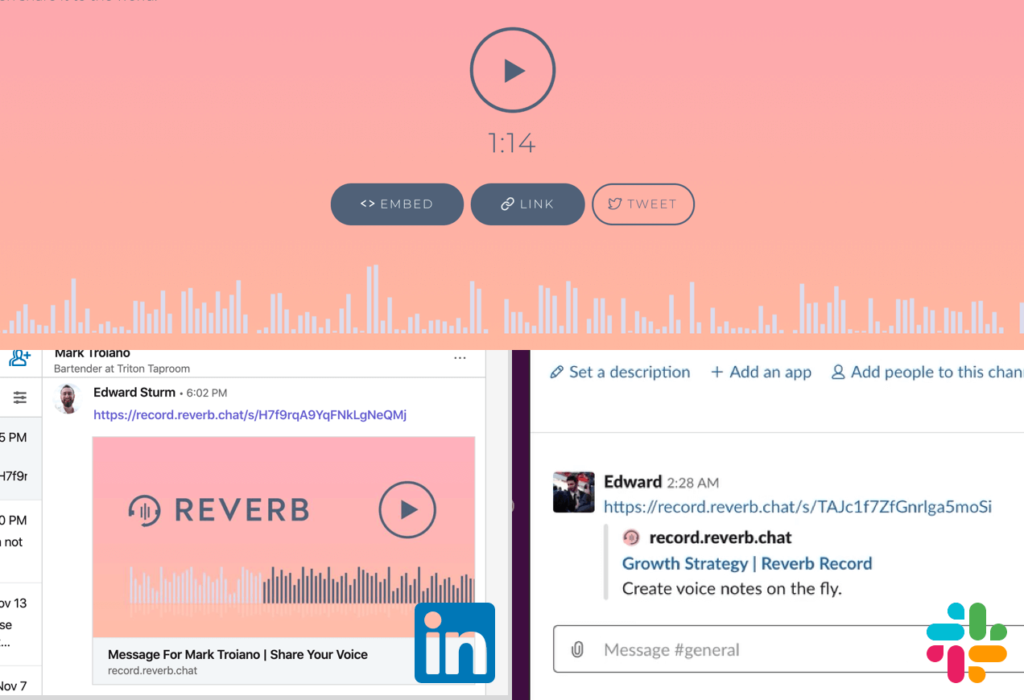 Recordings don't only have to be shared over email.
Your voice messages can embed and be shared in a bunch of other places as well:
Slack
Microsoft Teams
Skype
Twitter (so you can have audio tweets)
Direct messengers so you don't have to record the same message a bunch of times
Recordings are also ideal for voice memos.
Make it even easier with the Chrome Extension
Use the Reverb Record Chrome Extension to record without having to ever leave your email draft. The extension works the same way the website does, but you don't have to switch tabs in order to use it. It's fast and easy.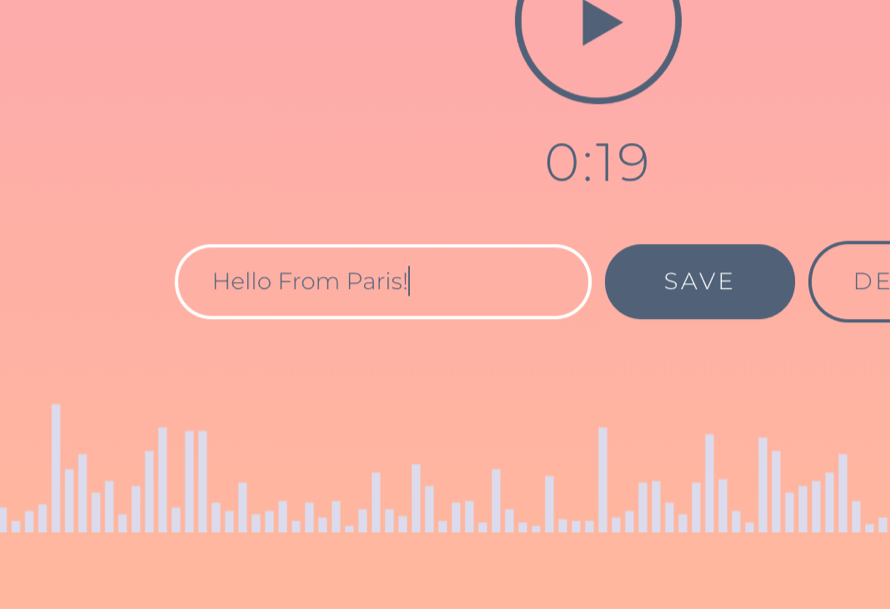 Give your recordings custom titles that show in the preview of the voice message, in the message itself, in the tab, and in players.
This can add further context to the recording for recipients and can help you organize your recordings.
Reverb Record is totally free, online, and instant. What are you waiting for?