Record, save, and share voice notes instantly with Reverb Record. Everything is free and registration is optional.
Keep your voice notes private and save them just to go back to, or share them to anyone, anywhere, with a link. Notes are stored until you delete them and can be sorted through and organized.
Record and share on the fly
Making and sharing voice notes couldn't be easier. Go to the Reverb Record website, click the microphone, record, give a title, and save.
Notes live in the cloud so there's no downloading required, and once a note is recorded you're immediately given share links to paste it wherever you'd like. Every voice note gets its own link.
Notes are perfect when used to create memos, instructions, and feedback.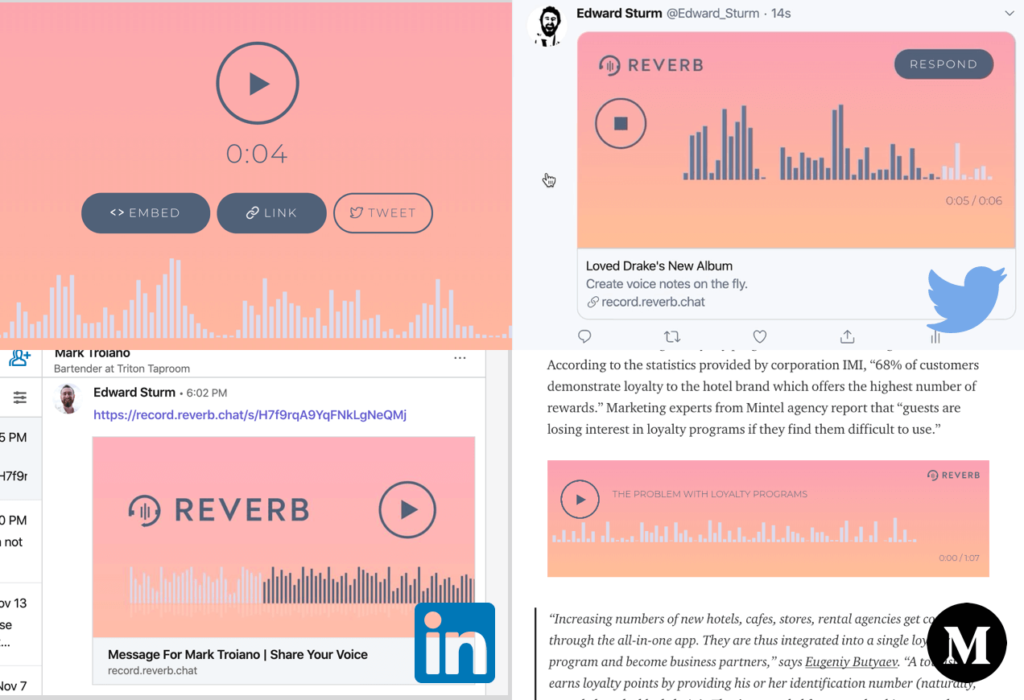 Paste your note into a variety of platforms where it will embed in a player or with a preview using the title you gave. Send and embed notes in:
Email
Blogs
Messengers – work and personal
Online portals and forums
Social media – Twitter, Facebook, LinkedIn
Notes are especially convenient when shared in blogs and Twitter, where they embed in a player.
Accounts are entirely optional and totally free. With one you're able to delete, retitle, sort through, and search through all your notes. Use this to revisit notes you may have lost the links to.
Since notes are cloud-based, they're accessible across devices, operating systems, and web browsers.
New features are being added every day- such as transcription, hands-free recording and sending, and integrations.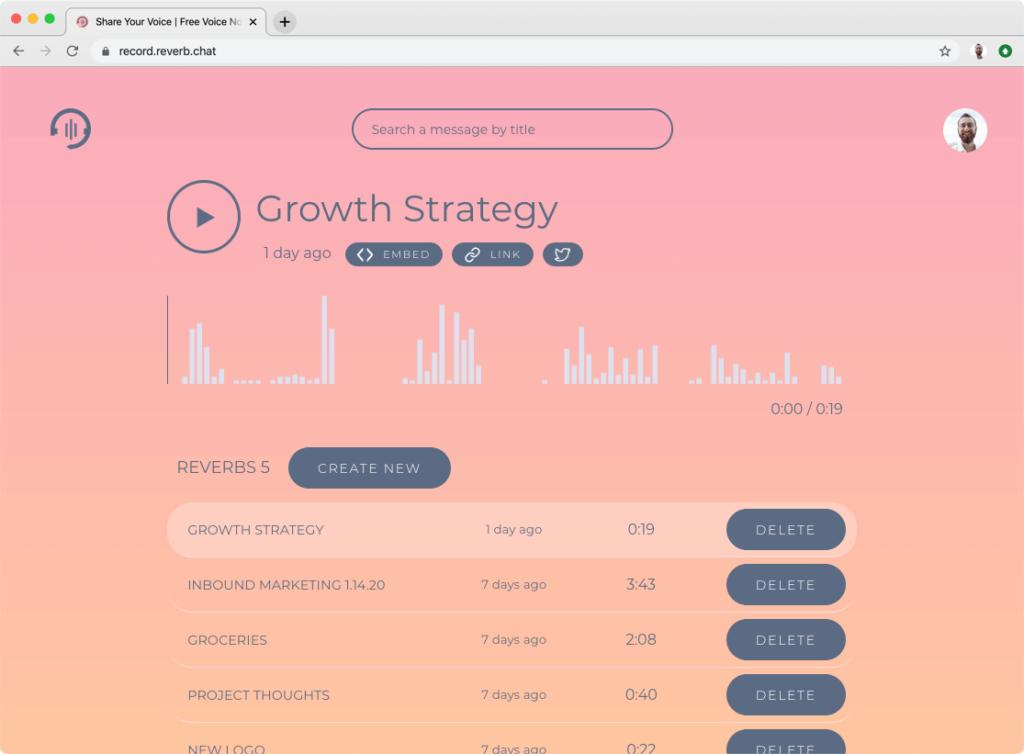 Use the extension to record notes even faster
Voice notes can also be recorded right there in your web page without having to open another tab. To record from the same page you're in, get the free Chrome Extension.
The Chrome Extension records in the same way as the website, except it drops down so you can record within whatever page you're on. This allows you to record with more prompts, such as recording a note into an email or Tweet.
Watch the video to learn more.
With or without an account, voice notes are private and anonymous. There's no username attached to them when you share, so your privacy is protected at all times.
Record your voice confidently knowing you can say whatever you want and anything goes.
Respond and start a conversation
Want to start a discussion with your voice note? Notes have a big "respond" button prominently displayed, so somebody can respond to you with a note of their own.
Since notes are private, the response you receive will be in the platform you shared the note on.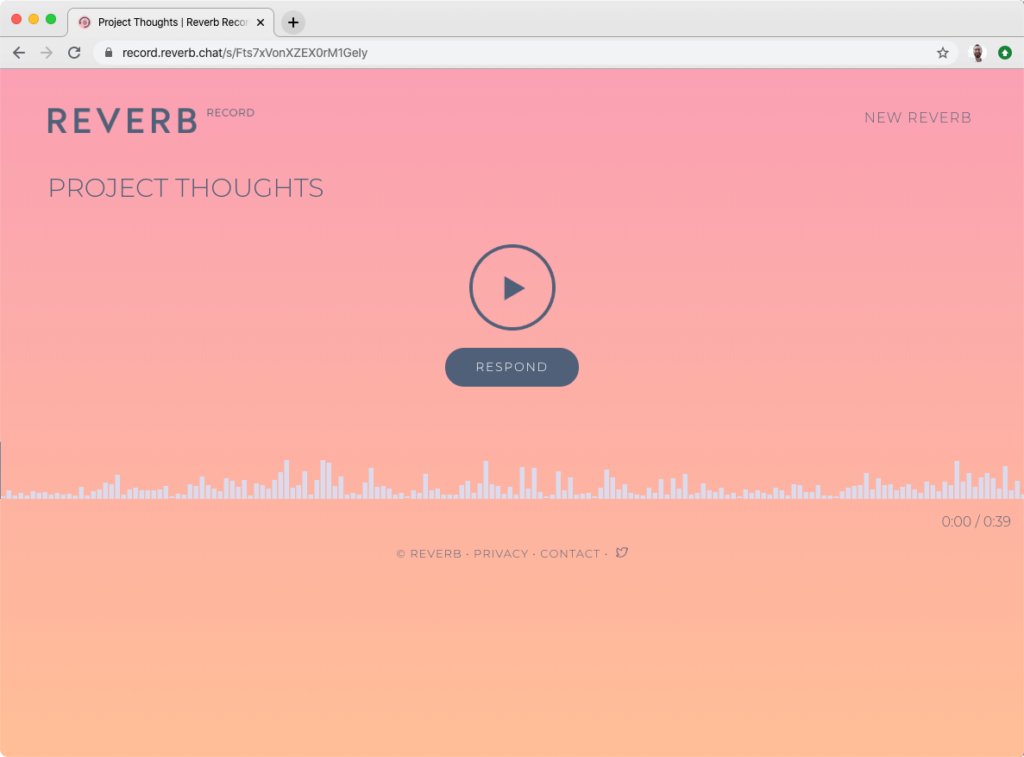 Record your voice note now
Speak whatever's on your mind, then share it to the world.